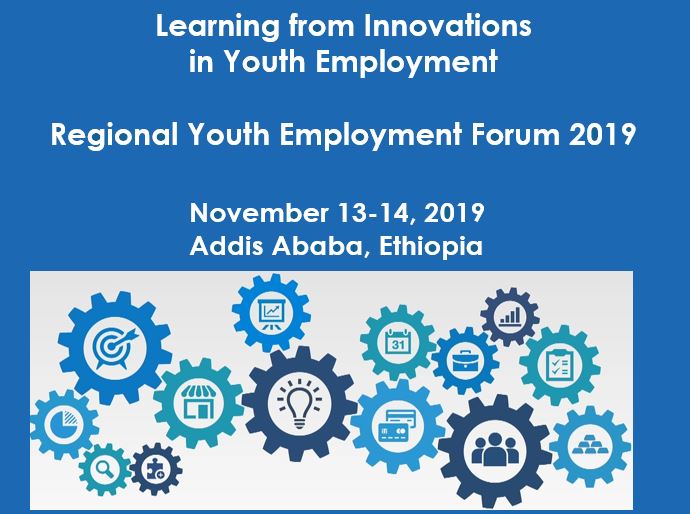 'Learning from Innovations in Youth Employment'
Wednesday, November 13 - Thursday, November 14, 2019
Addis Ababa, Ethiopia



Solutions for Youth Employment (S4YE) in collaboration with the World Bank's Social Protection and Jobs team in Ethiopia held its first Regional Youth Employment Forum 'Learning from Innovations in Youth Employment' in Addis Ababa, Ethiopia.
This inaugural event brought together S4YE's network of core partners for the first time in-person in the Africa region, including World Bank Group senior management and teams leading youth employment operations globally and in Ethiopia, Nigeria, Lebanon, Bangladesh, Pakistan, and Kenya; Senior Government representatives from Ethiopia; Senior executives from Private Sector firms which are part of the S4YE network; Members of S4YE's Impact Portfolio, a community of innovative youth employment projects, and Technical experts and other stakeholders. 
Please find Agenda and Speakers' Bios as well as more information about S4YE. 
Learn more about the event from the Forum Report.  
Please scroll down to download the presentations from the Forum.